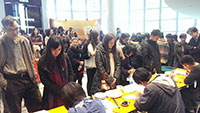 To celebrate the Chinese New Year, the Fai Chun Writing event was jointly presented by the Art Museum, the Department of Fine Arts, the Institute of Chinese Studies and the Office of the Arts Administrators on 21 and 22 January 2014.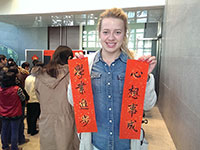 Over 300 CUHK students and staff joined the Fai Chun Writing to get blessings for the year ahead. The event did not only light up festive atmosphere in CUHK, but also provided a great opportunity for international students to learn about Chinese traditions and cultures.
Please click here to view the Art Museum's Facebook Page and enjoy the lovely moments of the event.