't Verwaerloosde Formosa ...: Met by-gevoeghde authentijcke bewijsen / Alles getrouurvelijck uyt deselve by een vergadert, door C.E.S.
The library has purchased or subscribed number of new electronic resources as below since January 2022, covering different subjects and languages.

---
't Verwaerloosde Formosa ...: Met by-gevoeghde authentijcke bewijsen / Alles getrouurvelijck uyt deselve by een vergadert, door C.E.S. (Dutch version only)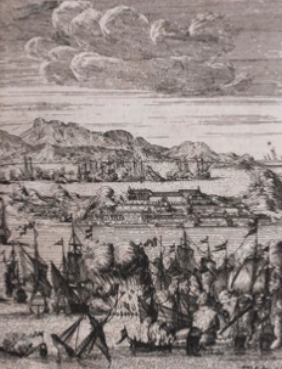 First and only edition in the original Dutch of an essential primary source on the history of Formosa (Taiwan) during its occupation by the Dutch East India Company (VOC) in the years 1624-1662. Generally ascribed to the governor who "lost" Formosa, it defends his actions and harshly criticises the role of the VOC. The plates, well etched by Johannes van den Aveele and J. van Baden, show a temple interior, the Dutch fleet entering the bay, battle scenes on sea and land, and the taking of fort Zeelandia. The last part, comprising 38 pages, provides the texts of 16 primary documents, 1646-1674.
---
New Electronic Resources




Age of Exploration (Coverage: 1890-1943)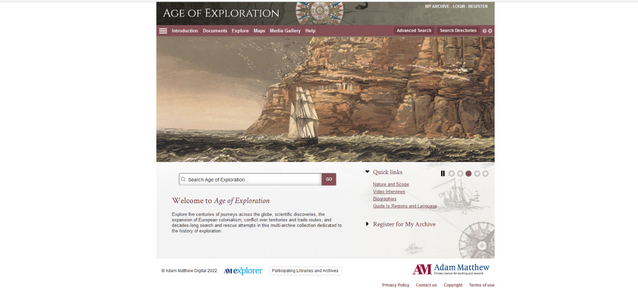 The database contains primary source manuscripts and early printed material, maps, diaries and ships' logs on European maritime exploration from 1420 to 1920, including the colonisation of the Americas and Australasia, the search for the Northwest and Northeast Passages and the race for the Poles.




East India Company (Coverage: 1599-1947)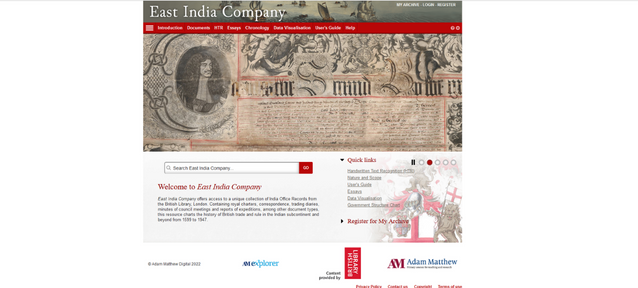 This database is a collection of India Office Records from the British Library. It contains royal charters, correspondence, trading diaries, minutes of council meetings and reports of expeditions, among other document types, this resource charts the history of British trade and rule in the Indian subcontinent and beyond from 1599 to 1947.




Loeb Classical Library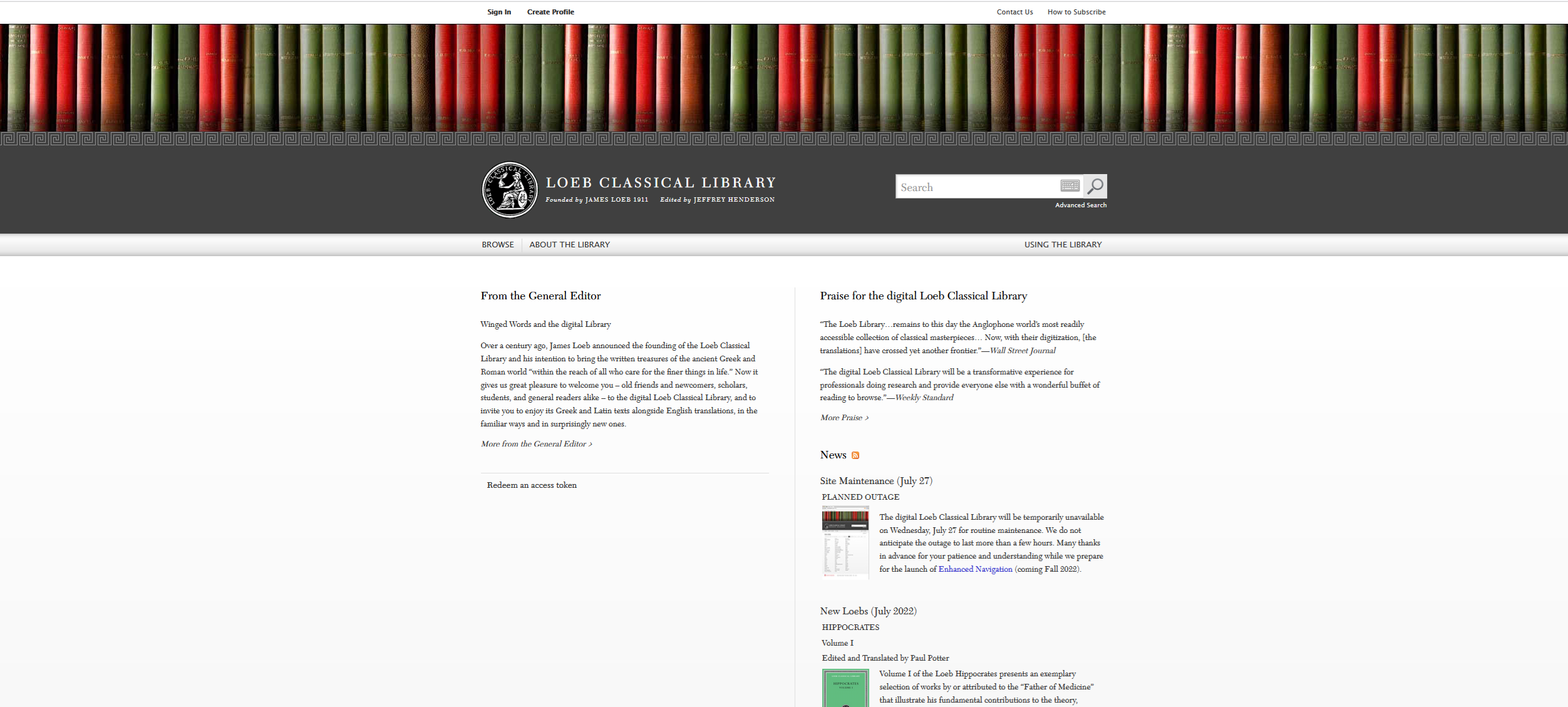 The Loeb Classical Library is a major resource in Greek and Latin literature. The entire Greek and Latin Classical heritage is represented here with up-to-date texts and accurate English translations. More than 520 volumes of Latin, Greek, and English texts are available in a modern and elegant interface, allowing readers to browse, search, bookmark, annotate and share content with ease.




Picture Post Historical Archive (Coverage: 1938-1957)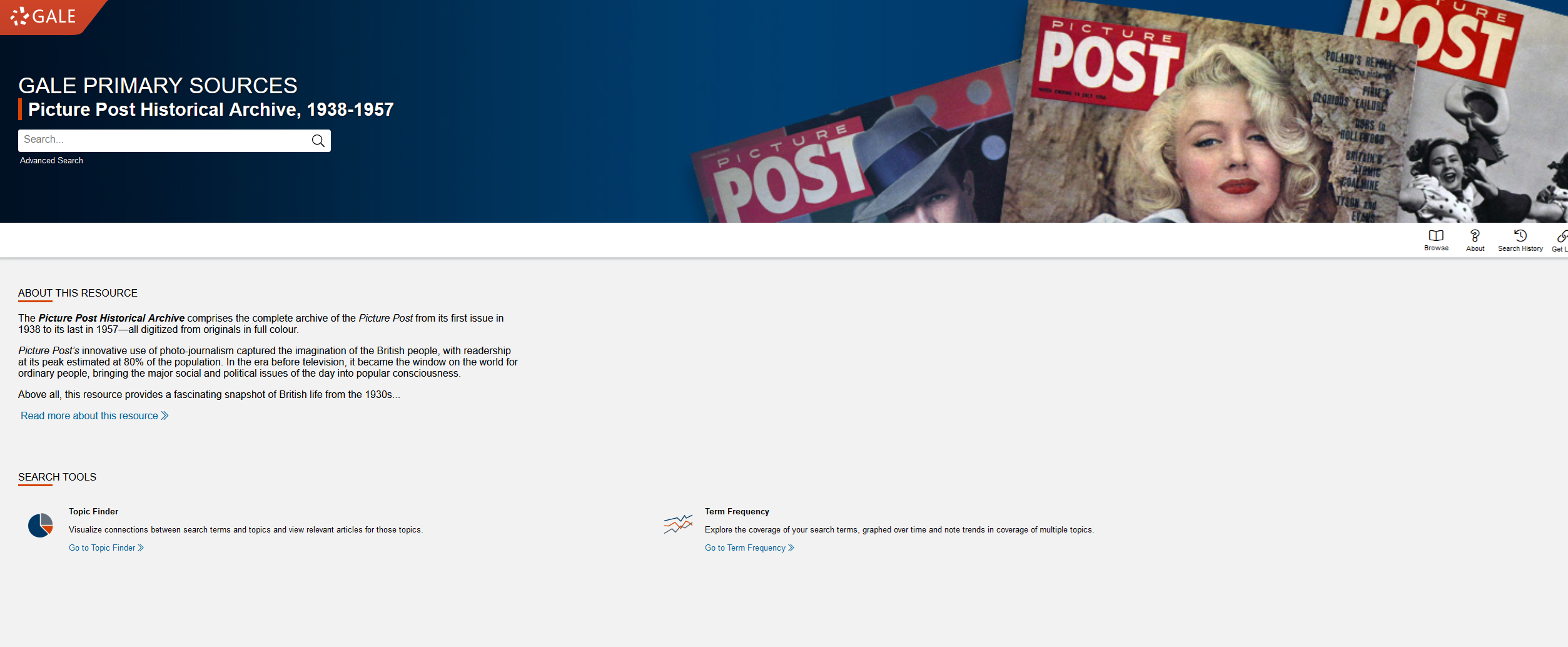 The database is a complete archive of Picture Post. Picture Post uses photo-journalism in the era before television becoming the window to the world for British people highlighting social and political issues at the time.




WisersOne (Coverage: 1998-Present)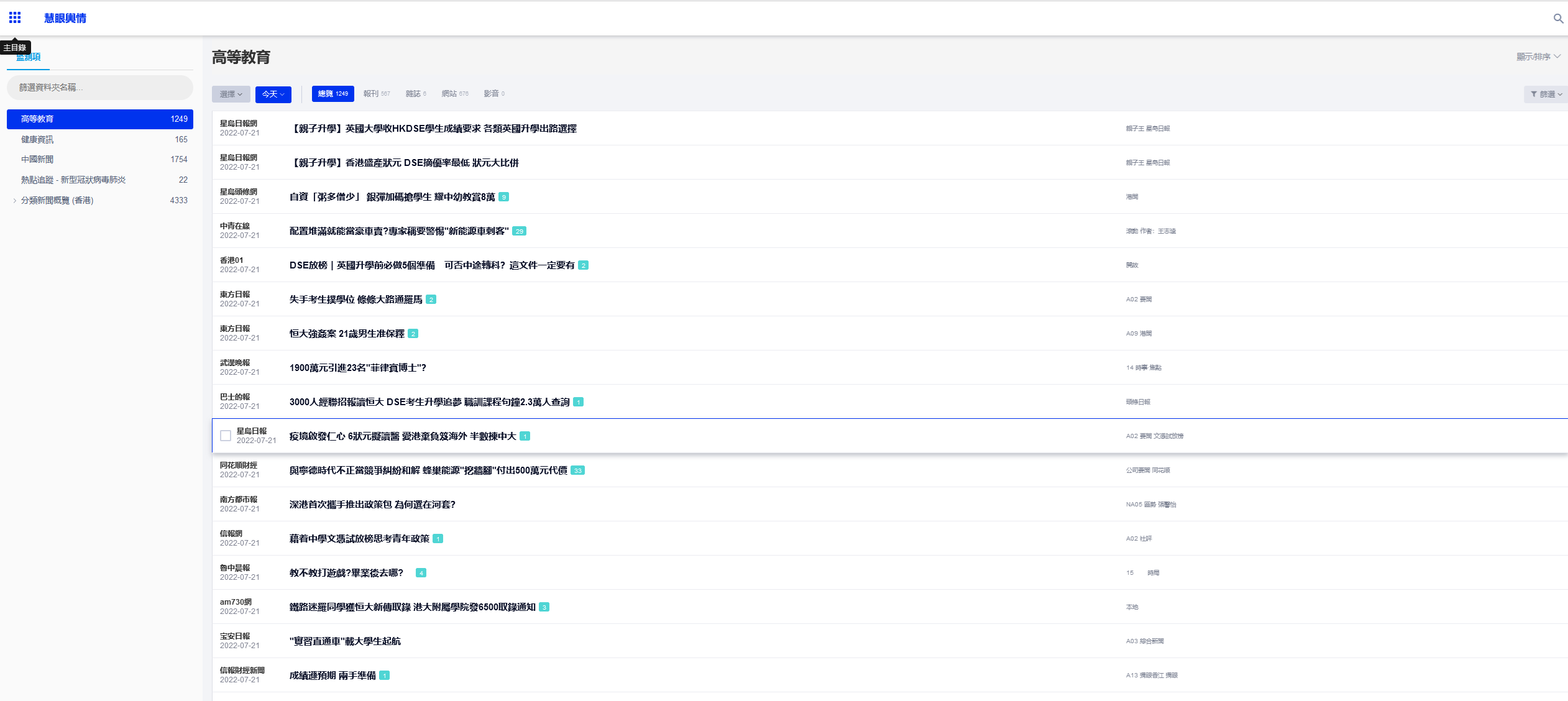 A new platform of WiseNews, which provides access to newspapers, magazines, journals and newswires published in China, Hong Kong, Macau, and Taiwan, including all local newspapers.




中國歷史人物傳記 (Coverage: Ancient-1949) (Chinese version only)



Biographical information contains more than 800,000 Chinese historical figures and more than 7,000 original documents. It provides auxiliary search data functions such as era conversion, reverse search of poetry and prose, and Kangxi dictionary.




China Revolution Literature Database (Coverage: 1900-1949) (Chinese version only)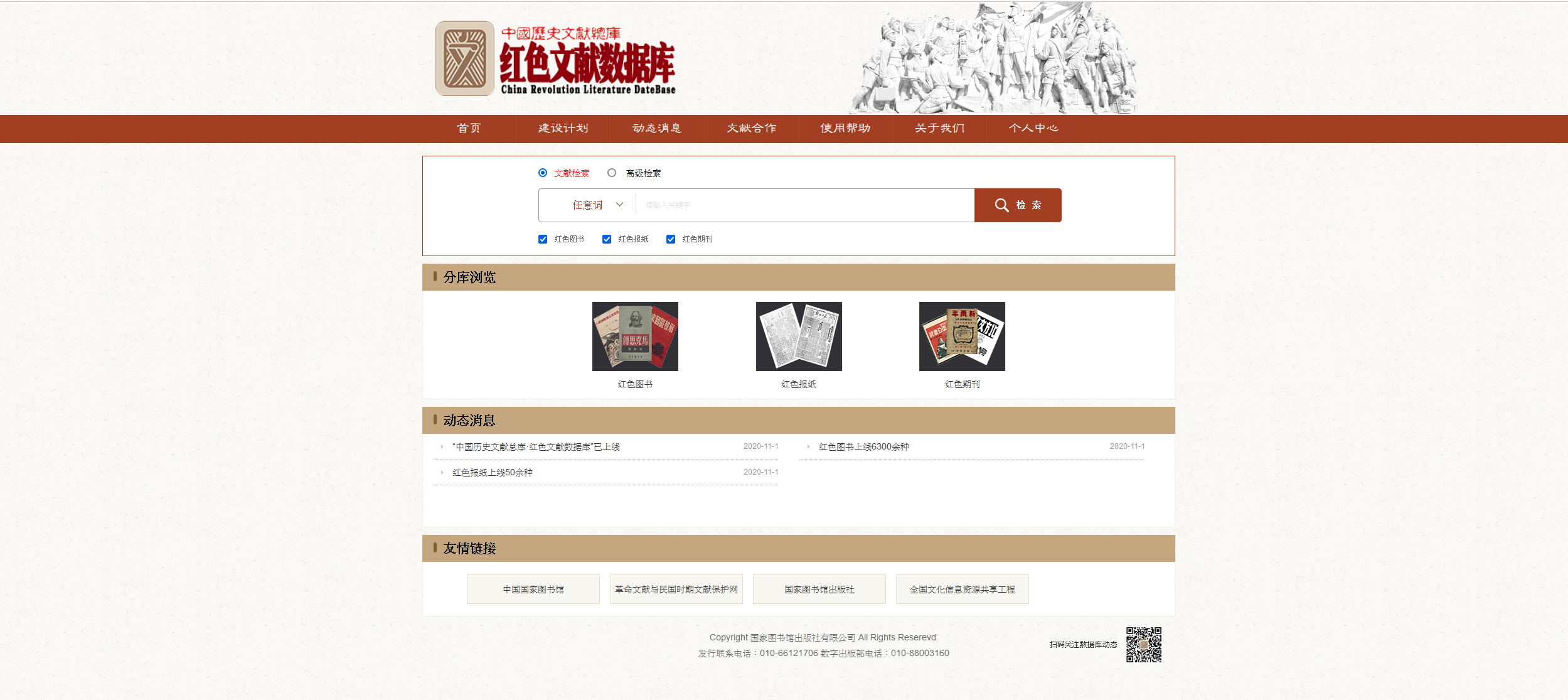 Red Literature Database is a thematic database of "General Library of Chinese Historical Literature", developed and completed by the National Library of China Publishing House. The sources of literature are mainly the collections of the National Library with extensive integration of red books, newspapers, and periodicals collected and systematically released before 1949.

The database includes three major sections: books, periodicals, and newspapers. Among them, there are more than 6,300 kinds of red books, more than 100 kinds of red periodicals, and more than 50 kinds of red newspapers. The total amount of online literature exceeds 1 million pages.




Chinese Ancient Documents (Coverage: 581-1949) (Chinese version only)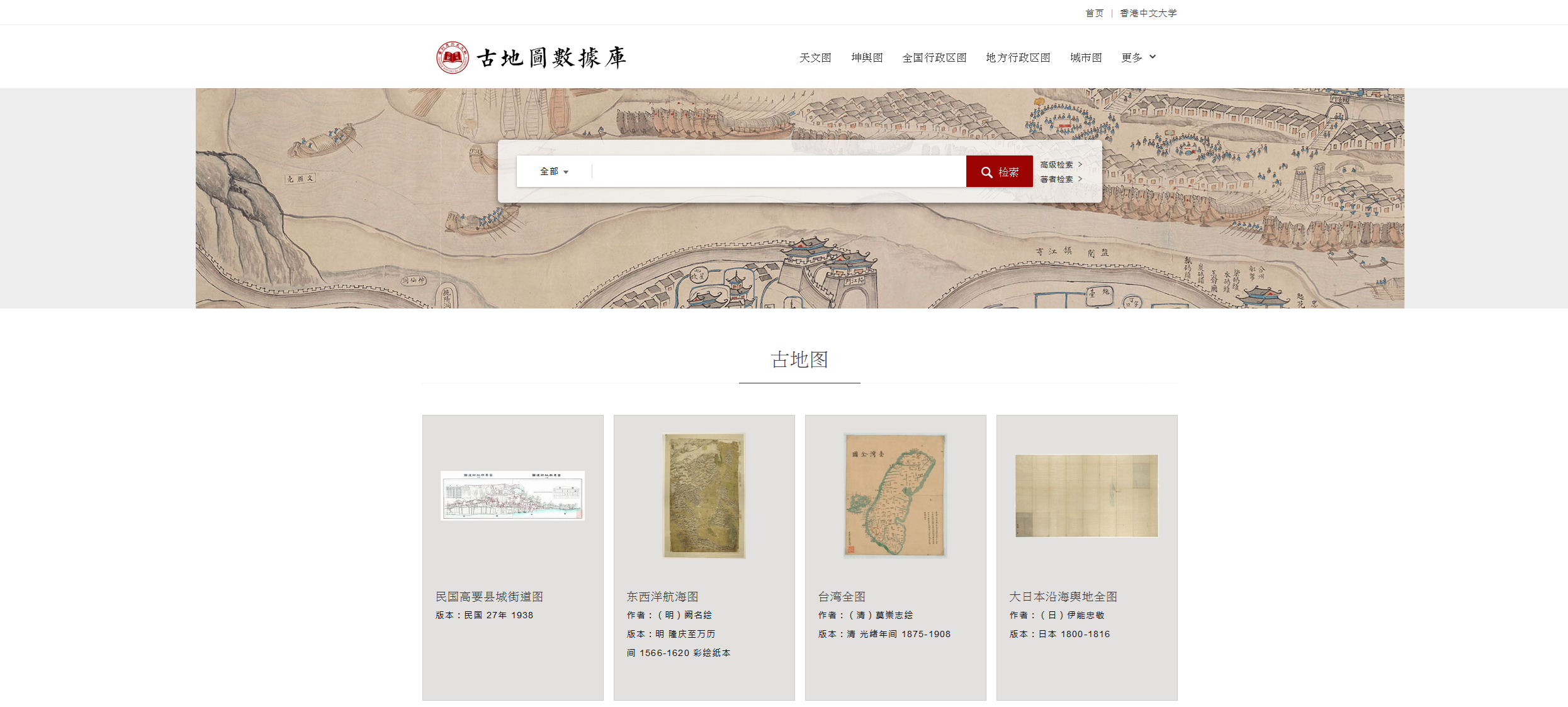 Collection of ancient maps mainly in China and around the world. The database is divided into more than ten categories such as Kun map, national map, local administrative area map, city map and astronomical map.




Taiwan Epochal Democracy Magazines (Coverage: 1949-2010)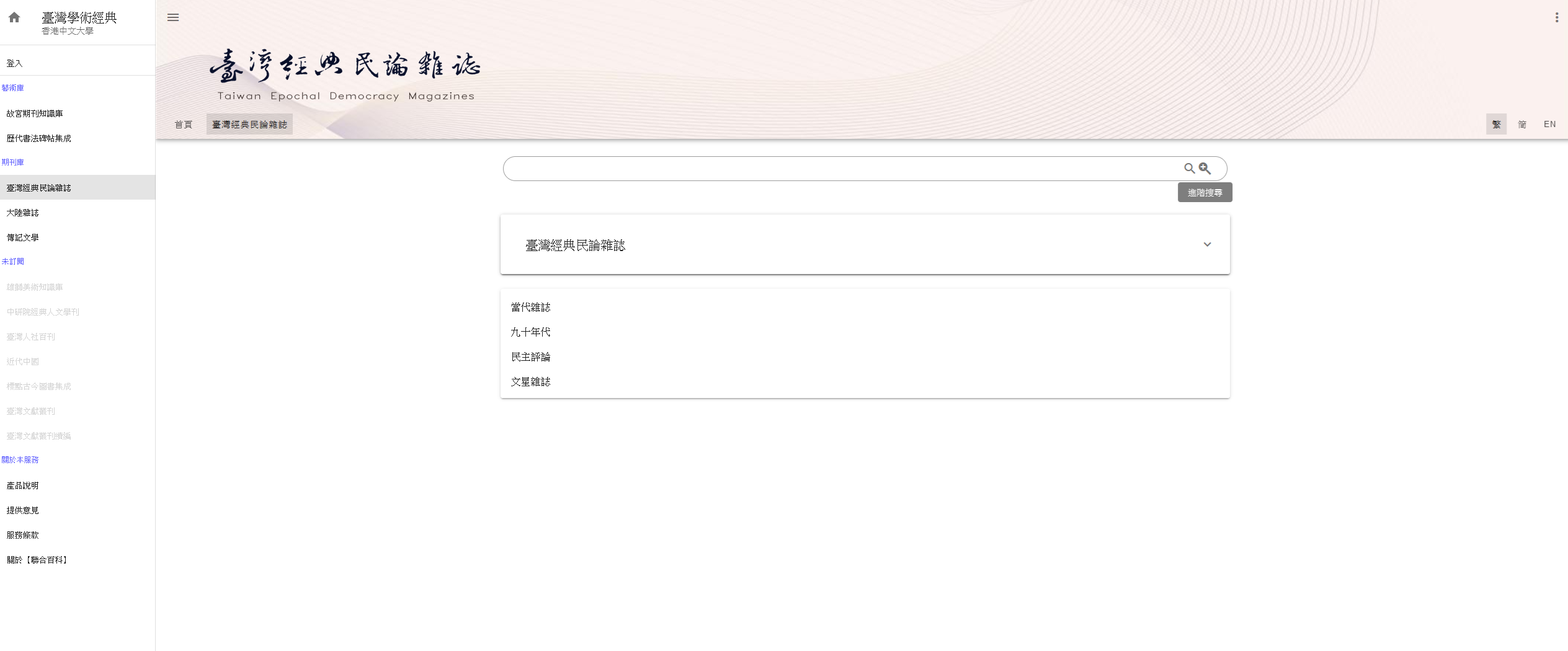 This library includes classic public opinion forum magazines published in Taiwan and Hong Kong from 1949 to 2010: Wenxing Magazine (1957-1988), which largely continued the spirit of the "May 4th Movement", and Contemporary Magazine, which focused on "humanistic thought". (1986-2010), "Democracy Review" (1949-1966), regarded as a "representative journal of contemporary Neo-Confucianism", and "The Nineties" (1970-1998), the most influential liberal forum in the Chinese circle.




近代教材資料庫 (Coverage: 1644-2018) (Chinese version only)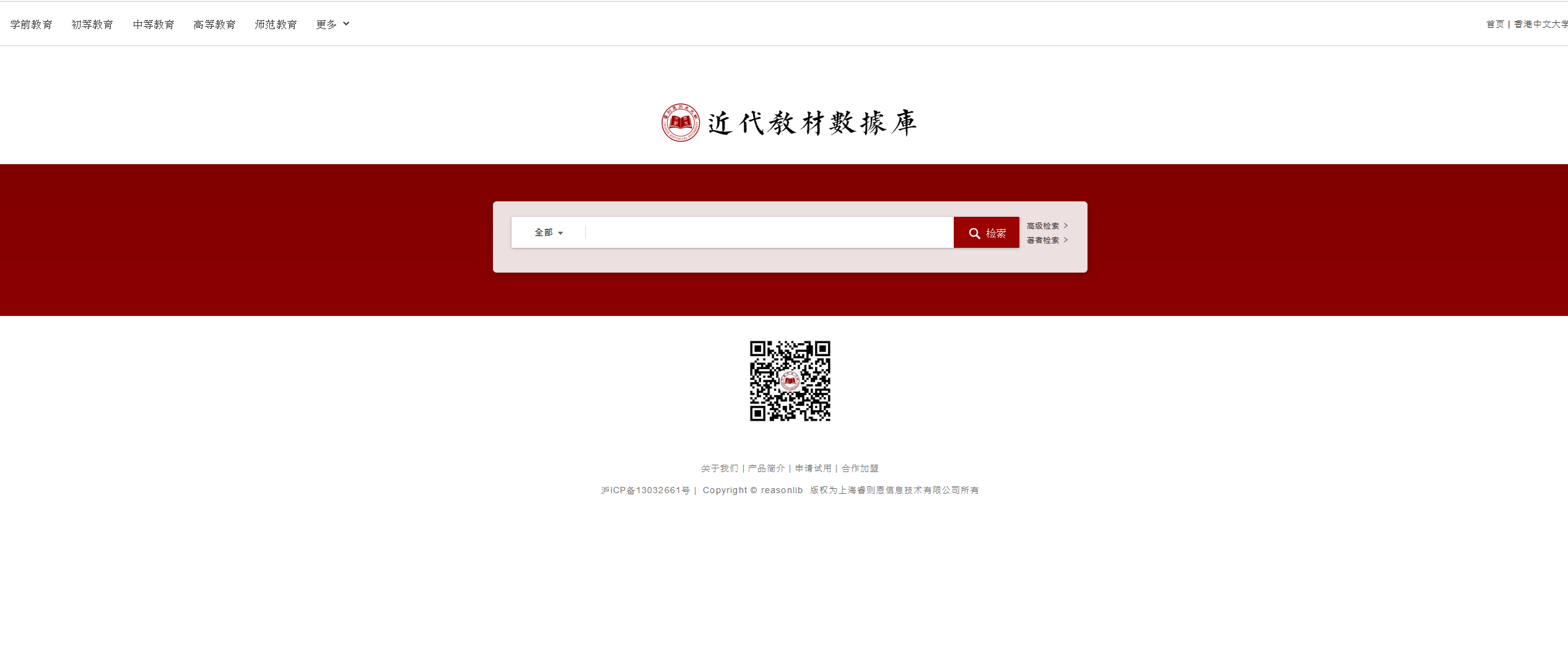 This library provides a database of modern textbooks, reference books and other special teaching books. It contains all textbooks and teaching reference books of various types of education from the late Qing Dynasty to the Republic of China. It is an important document resource for in-depth research on the history and development of modern education.