Improving New Staff Experience in Acquiring IT Services
ITSC continuously works on improving new staff experience in acquiring IT services they need. One of them is about the collection of staff account i.e. OnePass (CWEM) password.
We are pleased to let you know that ITSC has launched the Self-service Account Collection (SSAC) for new or returning staff starting from 19 Dec 2022.
With this service, new / returning staff can
help themselves to check their account readiness
be informed via local SMS when the account is ready
collect their account online 24x7 (even before CU Link card collection)
As a pre-requisite, this service is available to new / returning staff who join CUHK from 19 Dec 2022 AND have local mobile phone number in CUPIS. Or else, one will be guided to collect accounts via ITSC online form or at Service Desk/Card Centre in person.
We hope all staff can start the CUHK journey with ease. Share this service with your new colleagues!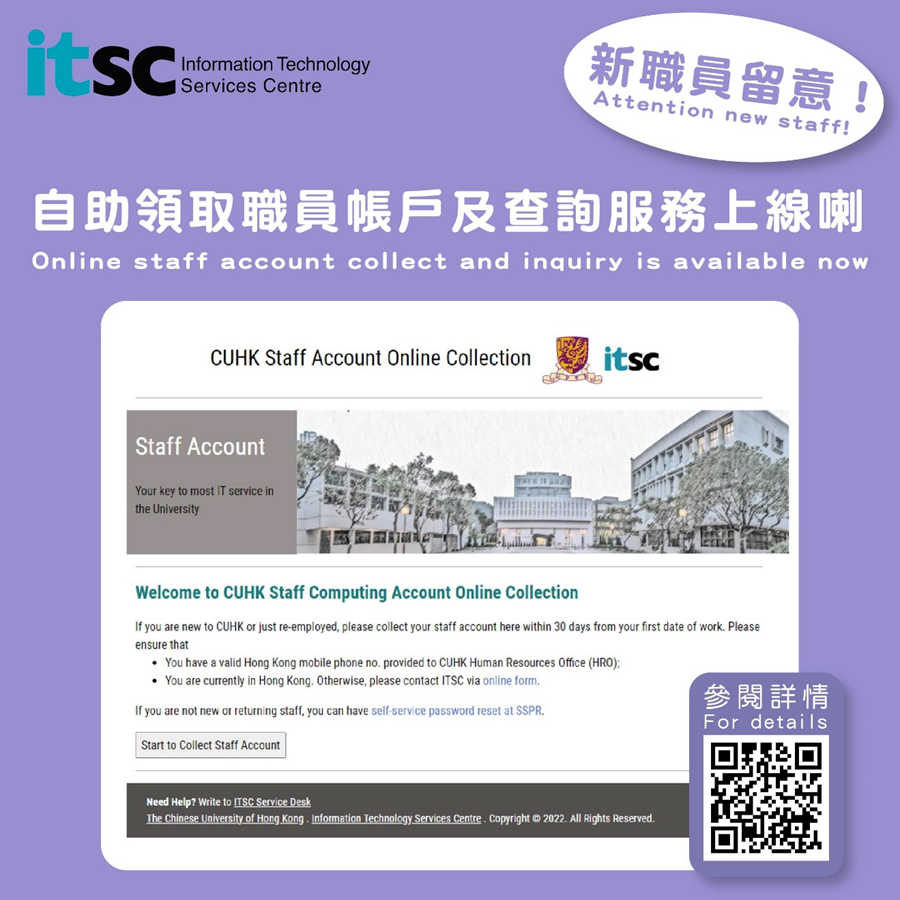 back to issue