Better CUHK Network! Upgraded WiFi & Consistent Login ID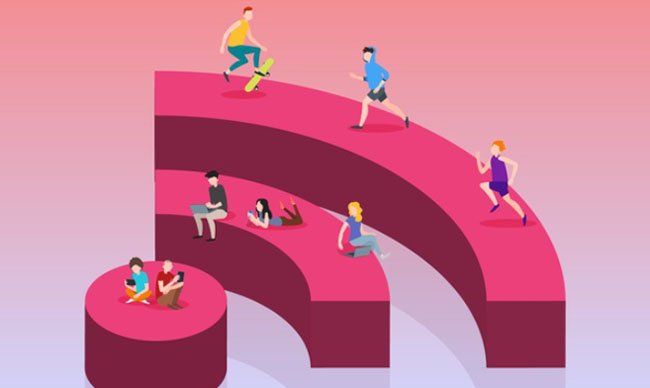 We cannot study, teach, research, work, eat and even sleep without the Internet. To let you enjoy smooth teaching, learning and living experience, we have been upgrading our network services for better performance, security, user experience and infrastructure!
Better Classroom WiFi:

Faster and More Advanced to Cope with Today Need


While most students were studying

off campus

in 2020

, we have

been upgrading the

WiFi in

classrooms and lecture theatres

to prepare for your returns! The upgrade

brings you faster speed, better connectivity, higher capacity and more capabilities to support other standards-based technologies with the newest Wi

-

Fi 6 standard

(potentially 40% faster than Wi

-

Fi 5 in terms of speed

)

.



Check out more about our latest Classroom WiFi standards

.



Reference:

Aruba' introduction about Wi-Fi

6 (

https://blogs.arubanetworks.com/solutions/5-minute-breakdown-wi-fi-6/

).






Better Experience:

ONE

Login

ID NOW for CUHK Network Service

s


Other than speed, we know convenience is also of your concern.

Still question

ing

what your

Computing ID is

while

logging into

network services?

Forget about

it

. The following network service

s

NOW

accept your

email address as your login ID. It's just like how you log into

Email,

MyCUHK, Blackboard and different University systems!
Notes:
* As a transition, the above CUHK Network Services still accept Computing ID as login ID before 28 Sep 2021 (Tue). However, this login ID change does not include CUHK WiFi Hotspot Partnership Programme (Eduroam/CSL/Y5ZONE) as it requires a separate account registration.
**The wired classroom network i.e. ClassNet VPN will have 2-factor authentication (2FA) enabled on 17 May 2021 (Mon).



Our Next Step: Better Infrastructure
for Next Generation Campus Network
We are moving a big step to upgrade the network backbone and introducing the latest technologies, standards and industrial practices this summer. Our target is not only about speed and capacity improvement, but also a better service management and monitoring to enhance its stability and security. Learn more about this project at ITSC Website.
back to issue